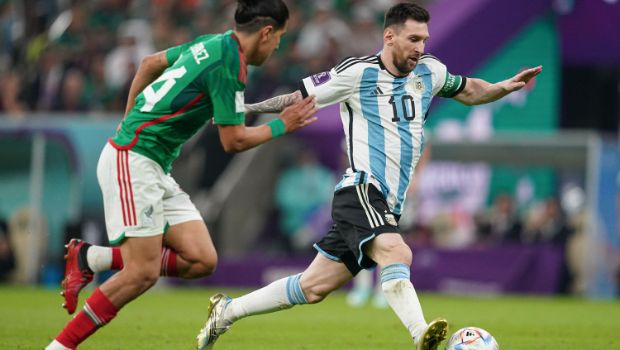 Argentine captain Lionel Messi is all set to join Major League Soccer (MLS) side Inter Miami as his contract with Paris Saint-Germain (PSG) expires at this month's end. Messi joined PSG in 2021 after a really long stint at Barcelona. Brazilian star striker Neymar Jr has disclosed that he was already aware of Messi's intention to join MLS side Inter Miami. Neymar, who considers Messi as one of his closest friends, believes that the US top flight will experience a significant change due to the popularity and impact the Argentine superstar will bring.
Speaking in an interview with ESPN Brazil, Neymar expressed his excitement for Messi's move and the positive influence it will have on the city of Miami. I already knew. Messi is one of my best friends, it's a gift that football has given me to have the opportunity to meet him, play with him, and then establish such a beautiful friendship. I told him he is going to be very happy for the city, the lifestyle, and for the opportunity to live and play here in Miami, Neymar said.
The 31-year-old Brazilian strongly believes that Messi's presence will significantly impact the popularity and growth of MLS. I'm sure Leo is going to change the league in the United States. I think the league is going to be much more popular, so everybody has to take advantage and enjoy watching him play because unfortunately, nothing lasts forever, Neymar added further.
Another famous figure expressing his excitement about Messi's move to Inter Miami is NBA star Jimmy Butler. Neymar and Butler, who share a friendship, recently visited the basketball player in Florida ahead of Game 4 of the NBA Finals. Butler, a six-time NBA All-Star, believes that Messi's presence will have a transformative effect on US soccer.
Earlier in an interview, Butler told that now that Messi is here, I think all the football fans around the world are going to come and get a chance to see him compete. I'm glad he's here. As anticipation builds for Messi's highly anticipated move to Inter Miami, fans across the globe eagerly await the impact the legendary footballer will have on MLS and the growth of soccer in the United States.
Another PSG star striker Kylian Mbappe is also expected to part ways with PSG soon. The French champions could sell the 24-year-old Frenchman this summer.