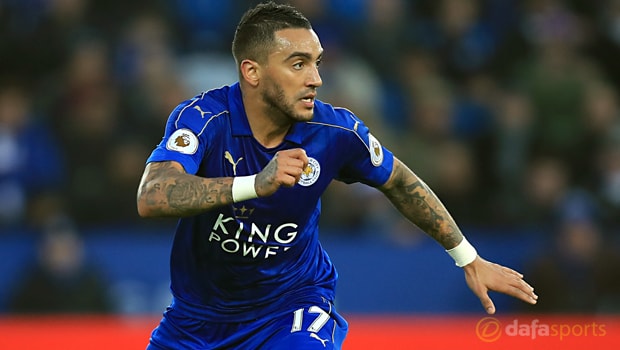 Danny Simpson feels Leicester can kick-start their season by getting past Derby County in their FA Cup replay at the King Power Stadium on Wednesday.
The reigning Premier League champions are just one point above the relegation zone following a difficult start to 2017 that has increased the pressure on boss Claudio Ranieri and his players.
Simpson admits that he always felt this season would be a tough one for Leicester after last year's historic title win, but the defender concedes it has surprised him just how much they have struggled.
He says the press are trying to make a story out of nothing by suggesting Leicester's players have lost faith in Ranieri as manager.
"Because of our situation, that is the papers trying to stir the pot," he said. "Look at the performance [in the 3-0 loss to United].
Up until 42 minutes we were solid, we were good, everyone was fighting. "You can see from the performance on the pitch the lads are trying, and that is that.
We knew it wasn't going to be like last season but it is tougher than we thought." Leicester face a massive game against fellow strugglers Swansea this weekend but Simpson wants to use the FA Cup replay against Derby as a vehicle to gain some momentum first.
"I know it is not the league but we need a win. Maybe Wednesday can help with our confidence, it is a big game," he added.
"I don't think you should write it off because of what is going on in the league.
It is a football match, and you want to win matches. Maybe Wednesday is what we need at home against Derby to kick us on."
Leicester are 2.05 to beat Derby, the Rams are 3.75 while the draw is 3.25.