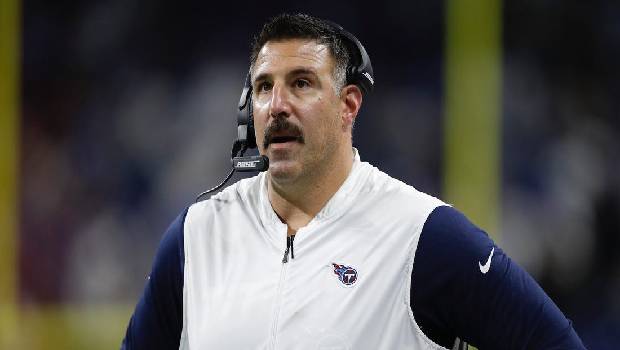 NFL's COVID-19 outbreak first started with the Tennessee Titans as positive cases emerged from the league. But they are not alone in this situation as players from New England Patriots and Kansas City Chiefs have also tested positive for coronavirus. This has now led to the decision of the league getting postponed.
There are still hopes of the Patriots play against the Chiefs either on Monday or Tuesday in Kansas City. The most concerning part is that now Titans team have had positive cases recorded for the past five days continuously. This has put Titan's next game against Buffalo on October 11 in grave danger. This can result in seeing some changes in the schedule of future games.
The Sunday game between Patriots and Chiefs have been postponed. NFL has moved also the kickoff timing of Colts-Bears to the fill the time slot that has been made vacant due to the Patriots-Chiefs game.
As the latest development in Titan's camp, two of their staff members tested positive for coronavirus and raising the team's total number of cases to 18. As of now neither NFL nor the Titans have disclosed any names of the individuals who tested positive. On Wednesday the team's coach Mike Vrabel said he will not be releasing the names of the positively tested staff members.
The outbreak in the Titans' camp began on September 24 when the team moved their cornerback Greg Mabin to the COVID-19 list. Since their linebacker coach Shane Bowen tested positive on September 26 Titans now have eight players and seven staff members in the COVID-19 list.
Titans' game on Sunday against Pittsburg was first postponed and then was later rescheduled to October 25 by the NFL. The Ravens will now play Pittsburgh on November 1 as Baltimore's bye as moved to Week 7 of this season.
The Minnesota Vikings after Friday's testing have not had any positive test results. Thus, their away game against Houston will take place on Sunday as scheduled.
Tennessee Titans' current situation was reviewed on Friday as NFL officials and its players' union met together. As cases rise in the Titans' camp their season is been put in jeopardy. NFL on Friday announced that both the league and its players' union have come to an agreement to extend the daily testing for the foreseeable future.