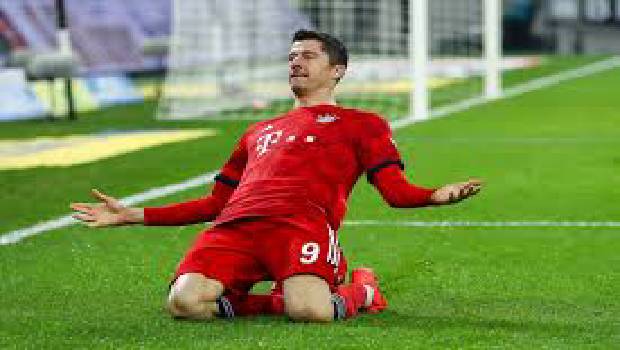 On Sunday 16th February 2020 Bundesliga association football league hosted the seasonal match from 2019-2020 between FC Koln and FC Bayern Munich at Rhein Energie Stadion. After the defeat of FC Koln with a score 1 against FC Bayerns who scored 4 in the game, stayed at the top of the table and FC Koln holds 14th position in the table. Bayern Munich volleyed three goals in the first 12 minutes of the match's timesheet, and FC Koln pocketed a goal in the 69th minute of the game.
The Munich goals were all about the skilled chase and smart pass between the players. On the contrary, the FC Koln were poor in the field and the passes have been just an empty chase, so the Munich player picked on the gaps and grabbed the ball to net into the opponent's zone. To begin with, after the 1st goal which was at 2:04 by Robert Lewandowski, the second goal was shared by Lewandowski, Thomas Muller and ended with Kingsley Coman netting the ball in 4:42 minutes.
The 3rd goal after a time gap of six minutes, the Bayern Munich team earned a corner kick by Joshua Kimmich, FC Koln jersey player tries taking a head pass, but the Bayern Munich winger Serge Gnabry gained the ball at the 11 and a half minutes timesheet the Bayern Munich locks another goal for the team's scoreboard. The 4th goal that was a back-to-back shot for Serge Gnabry, in an hour and 5:18 seconds was from probable a goal pass from the Alphonso Davies Munich player.
Finally, in the 69th -minute close FC Koln had volleyed a goal for the team by Mark Uth, the pass includes Jhon Cordoba, Brady Scott who leads a corner pass to Uth to volley. The goalkeeper of FC Koln, Timo Horn dodges did justice in goalkeeping especially when Munich player Thiago sent the ball through. But about the Munich goalkeeper, Manuel Neuer's block did the need because the strikers kept Horn busy.
FC Koln started delivering the off-side goals for the teams, Munich player Gnabry shot was away from the goalpost. As the match came to an end a lot of missed goals and blocks made evident of player's exhaustion. Yet, Munich and FC Koln were making efforts to volley goals for the team.