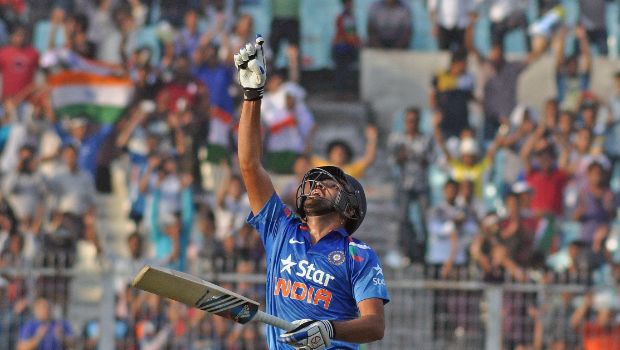 Team India's squad for the upcoming Asia Cup was revealed on Monday by skipper Rohit Sharma and BCCI chief selector Ajit Agarkar. After recuperating from injuries, senior players Jasprit Bumrah, KL Rahul, and Shreyas Iyer have been added to the 17-member squad. Tilak Varma, the IPL 2023 star, has also earned a spot in the squad following his heroics in T20Is against the West Indies. Tilak stood tall in the tough Windies conditions, as most Indian batters failed to read the pitch, and eventually emerged as the touring side's lone positive.
In addition to announcing the much-anticipated squad, Rohit entertained the media with his funny comments, which are now going viral on social media. We don't make any crazy calls, Rohit said while explaining about flexibility in India's batting line-up. I had given Axar's example. He was a leftie and spinners bowl in the middle overs. We want the kind of flexibility in which we can target the spinners as well, he further added.
We should be able to do that. This is not a school team where the numbers are going to be set in stone. You need some kind of flexibility to deal with the opposition's tactics. So, we have to see who plays a fast bowler or a spinner better and send them out accordingly, the Indian captain concluded.
Star all-rounder Hardik Pandya has been appointed as Rohit's deputy in Asia Cup 2023. Men in Blue will open their Asia Cup campaign with an iconic clash against arch-rivals Pakistan on September 2 in Kandy, Sri Lanka.