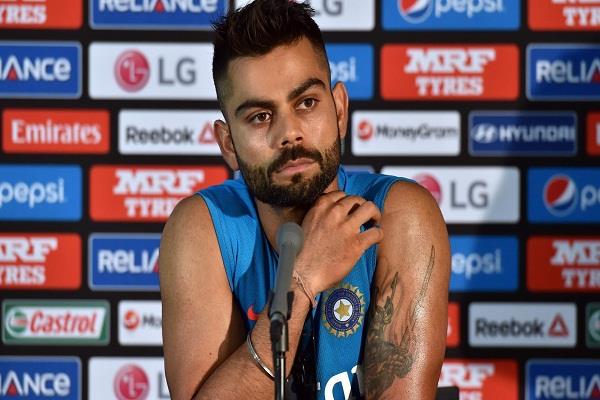 New Delhi: Indian cricket captain Virat Kohli, who is washing the bowlers all over the ground, does not mean that he is not afraid of anyone. In a chat show with Bollywood superstar Aamir Khan, Kohli named the bowler that he was scared. It was a matter of time when he was not a big star in the cricket world and people had more hope from the players like Sachin, Sehwag and Yuvraj.
India had entered the 2011 World Cup finals, but a fast bowler from Sri Lanka showed great performance and silenced the Wankhede stadium. The name of that bowler is Lasith Malinga, who finished India Openers, Virender Sehwag and Sachin Tendulkar cheaply. The Indian team had come back on the backfoot and only then Virat Kohli came on the pitch. Kohli told Aamir how he became nervous when he came on the pitch because he was afraid of Malinga's Yorker ball. However, after playing the 2-3 ball, he settled down. Kohli, who made important contributions of 83 runs with Gautam Gambhir, scored 35 runs in that final. Let us say that thanks to the brilliant batting of Mahendra Singh Dhoni and Gautam Gambhir, India won the 2011 World Cup and the countrymen were very happy because the team had achieved this record 28 years later.
The relationship between Bollywood and cricket is very old and recently both of these legends, Amir and Virat came together for the first time in a chat show. Cricket fans have been asked to look at this show (which will be broadcast on television near Diwali) because the captain of the Indian cricket team has made many big disclosures related to his life. Regardless of the things related to family, cricket or girlfriend Anushka Sharma, Kohli told many such things that people have curiosity to know.