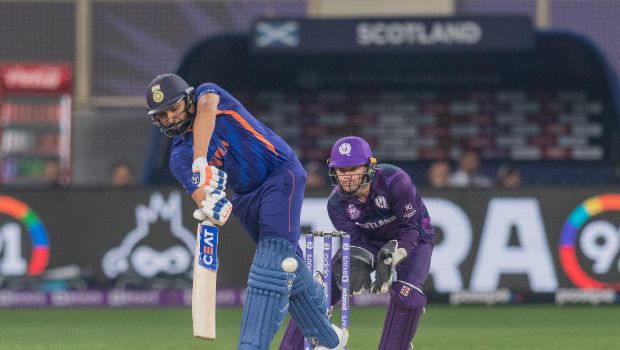 Indian opener Rohit Sharma has been ruled out of the three-match test series due to a hamstring injury. Team India's new Test vice-captain Rohit Sharma got a hit on his hand and his old left-hamstring injury resurfaced during the batting net session in Mumbai. BCCI has confirmed that Rohit has sustained a left hamstring injury and will be out of the Test Series. Rohit sustained a hit while taking throw-downs from team's specialist Raghavendra.
BCCI has announced India-A captain Priyank Panchal as a replacement for Rohit. The right-handed opener has to be seen as a tough contender for the Indian team after scoring a triple hundred in the 2016-17 season, in which Gujarat won the Ranji Trophy. He has scored 7011 runs, including 24 hundred in 100 first-class matches.
Panchal had a recent feel of South African pitch conditions. He scored an impressive 96 for India-A against South Africa-A last month in the first four-day matches before injuring his finger. He batted well with an average of above 40. Panchal has fully recovered from the injury.
BCCI has not yet announced a stand-in vice-captain but it is expected that KL Rahul would be Virat Kohli's deputy during the Test series. Rohit Sharma's absence will add to more challenges to the Indian batting as South Africa has a formidable pace attack. Rohit has scored 1,462 runs at an average of 58.48 after being promoted to open the batting in Tests from October 2019.
Rohit was the top scorer in the Test series against England. The Mumbai opener proved to be the best batter in Tests over the last year. Team India will miss him huge as they look to win their first Test series in South Africa.