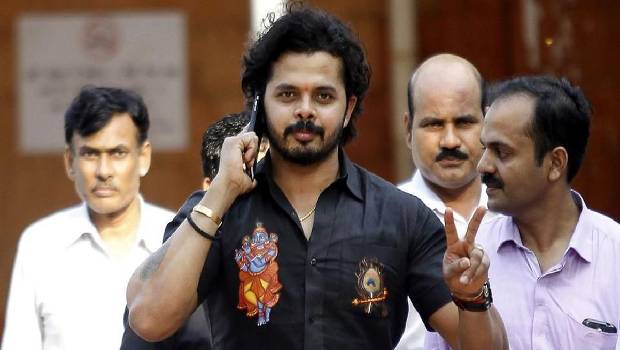 After being acquitted of spot-fixing, Sreesanth was handed a lifeline by the BCCI Ombudsman in 2019, after the pacer's life ban was reduced to 7 years, meaning he would become eligible to play cricket again, on 13 September 2020. Having not played any professional cricket since his alleged involvement within the IPL spot-fixing scandal in 2013 – a case during which he was eventually found acquitted the road back to domestic cricket.
In a recent interview, Sreesanth revealed that he's still hopeful of creating a comeback to the Indian national side, but attested that his primary goal is going to be to first find his way back to Kerala stateside.
Having publicly been paraded like a criminal, the Keralite's reputation has taken a huge hit over the course of the last seven years and therefore the pacer went on to reveal that several ex-national teammates of his have intentionally avoided any kind of communication with him. Publicly, most of the players want to avoid me apart from Viru Bhai, Laxman Bhai, and just three-four others would stay in-tuned with me. I also understood their apprehensions and that I also didn't make an attempt to interact with them as there have been court proceedings happening against me.
A pacer a part of India's World Cup-winning side in 2011, Sreesanth's last appearance for India came against England at the Oval in 2011, a series which the Indians lost 4-0.