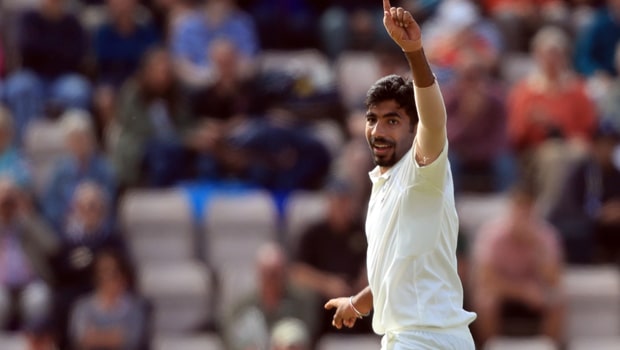 Considering the number of mistakes Mumbai made in the all-important night of the final, they probably deserved to lose, irrespective of the brilliant manner in which they had carried themselves as a unit during the entire course of the Indian T20 League. However, if there was one man who deserved to win the title, just for his sheer brilliance in the face of adversity, it was Jasprit Bumrah.
Everytime it looked like Chennai were running away with the game, Bumrah came into the attack and got things under Mumbai's control once again. He picked up two crucial wickets—Ambati Rayudu in the 11th over and Dwayne Bravo in the 19th over—at important stages of the innings and thus thwarted Chennai's run-chase, which was going pretty well otherwise, all thanks to the multiple lives given to Shane Watson by the Mumbai fielders. He finished up with a brilliant spell of 4-0-14-2 and was the main reason behind Mumbai's fourth Indian T20 League title victory, which came by a narrow margin of a solitary run.
In fact, not only in the final, Bumrah had been relentless throughout the season. He finished the tournament with splendid bowling numbers of 19 wickets in 16 matches at a mean overall economy rate of 6.63. These numbers are worth tons of gold in the T20 format and with such a terrific performance, he has set himself up quite nicely for the upcoming World Cup.
The mega event in England will be the first ever World Cup outing for the 25-year old. Any youngster can be pretty nervous and can get overwhelmed by the occasion. It was also evident from his performances in his two previous ICC tournament outings. He picked up only 4 wickets at a dismal average of 52.50 in the Champions Trophy of 2017, and his numbers in the World T20 of 2016—4 wickets at an average of 38.25— were not inspiring either. However, he was pretty inexperienced back then having made his international debut only in 2016.
Bumrah is a pretty seasoned bowler now and would be hardly affected by the rigours of an international tournament of this stature this time, for he has already experienced it twice before. He has developed nerves of steel and an ice-cool head on his shoulders now.
Since his disappointing outing in the Champions Trophy of 2017, Bumrah has gone on to pick up 59 wickets in 33 ODIs, the highest for any pacer during this period. Moreover, his average of 20.27 is the second best and overall economy rate of 4.30 is the best among pacers who have bowled at least 100 overs since Champions Trophy 2017.
So, all he needs to do now is to carry the momentum into the grand international tournament next month. Moreover, his fabulous Indian T20 League form has boosted his confidence even further, thus helping him to go into the World Cup in a healthy frame of mind.
Written by: Prasenjit Dey