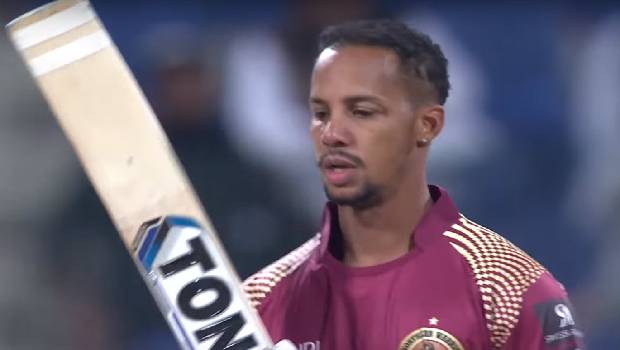 Finally, West Indies team came to Thiruvananthapuram for the 2nd match of the T20I series and showed why they are the reigning world champions in the format.
Later executing well thought out bowling plans to restrict India to 170/7, West Indies team batsmen Lewis, Simmons and others mixed attack with match awareness to keep the series alive as we move on to Mumbai for the series decider.
Lewis with 40, Simmons hit 67 runs and Pooran who returned to the side after helping his 4-match ban, scored a fluent 34 runs to seal an 8 wickets win. India, on their part was plagued with similar trouble from Hyderabad as they misfielded, missed out catches and kept bowling short and without imagination.
Previously, West Indies won the toss and decided to bowl first on a tricky surface and soon shows that decision right by not letting either Sharma or Rahul to settle. With the West Indies team bowlers made good use of a pitch that was on the slower side, Rahul fall on 4th over bowled by Pierre, trying to go for a slog sweep. Spectators though were in for a surprise as Kohli promoted promising all-rounder Shivam Dube to No.3 instead of going out himself.
The decision to send Shivam Dube proved a master-stroke in hindsight as the left-hander cracked the West Indies team bowlers to all parts of the ground, hit four 6's and three 4's.