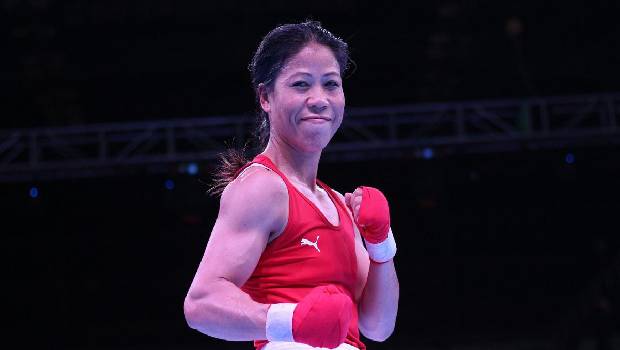 Indian boxers who are to represent their country in next year's Olympics will be flying to Italy and France for a 52-day training. This training camp will be starting next week and during these 52 days, boxers will also participate in competitions. Meanwhile, Mary Kom has made herself unavailable for this camp since she is currently recovering from dengue. The Europe camp will be commencing on October 15.
Speaking to media Mary Kom said her health was not well for the past two weeks due to dengue. Even though currently she is doing much better now but as decided to not travel amid the pandemic.
Mary Kom also added that she is currently located in Delhi and will be training there. She is planning to join any abroad training only the next year. Tokyo Olympics will be Mary's second Olympic appearance.
The European event will be attended by 28 members that include 10 men, 6 women boxers accompanied by 8 men's and 4 women's coaches and support staff. Among the nine boxers that are to participate in the Olympics, six boxers will be flying to the European training camp.
The boxers flying to Italy and France are Satish Kumar (+91kg), Ashish Kumar (75kg), Amit Panghal (52kg), Pooja Rani (75kg), Lovlina Borgohain (69kg) and Simranjit Kaur (60kg). Manish Kaushik (63kg), who is recovering from an injury, Vikas Krishan (69kg), who is been undergoing training in the USA since last month and Mary Kom are the three boxers among the Tokyo-bound list who will be missing this training camp.
All the boxers will be training from October 15 to December 5 at Assisi, Italy for a period of 52 days. Among the 16 boxers, 13 will also participate in the Alexis Vastine International Tournament. This tournament will be hosted in Nantes, France from October 28 to 30.
Since the lockdown restrictions were eased by the government across the nation the boxers have been regularly training from August inside a bio-bubble in the national camp at Patiala. But they were restricted from sparring against one another to avoid any risk of transmitting the contagious virus to other boxers.
The Indian boxers now have the last chance to secure a ticket to the Tokyo Olympics by participating and come out successful in the World Olympic qualifying event which is scheduled for next year.