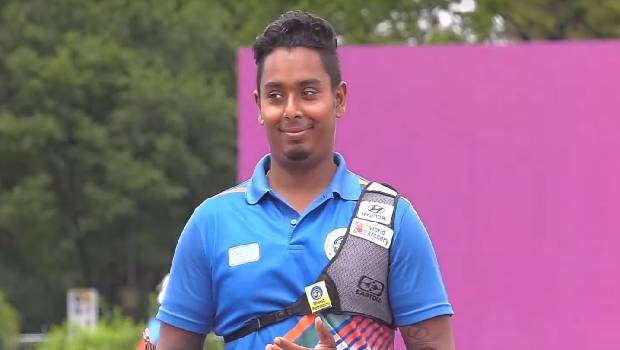 Indian archer Atanu Das sealed a bagging 3 bronze medals in the men's recurve individual event of the Asian Championships on Tuesday.
He, competing in the tournament as a neutral athlete under the World Archery flag due to the suspension of the Indian federation, against Korean Jin Hayek Oh 6-5 in the shoot-off in the bronze medal match. He had also won a bronze in the recurve mixed team event with Deepika Kumari on Monday.
The team of Jyothi Surekha Vennam and Abhishek Verma will clash against the Taipei pair of Chinese in the final on Wednesday.
After, the Indian women's team of recurve Laishram Bombayla Devi, Deepika kumari and Ankita Bhakat beat Japan for 5-1 to get another bronze medal for India. The trio had previously lost to heavyweights Korea 6-2 in the semifinals.
Further the Indian archers' player also stormed into the last of 3 compound tournaments scheduled to be held on Wednesday. He had also won a bronze model in the recurve mixed team tournament on Monday with Deepika Kumari on.
Jyothi Surekha Vennam, Muskan Kirar and Priya Gurjar matched their male counterparts and beat Iran 227-221 to storm into compound women's team final.
Das defeated Jin Hayek Oh of South Korea 6-5 to bag the medal. Indian archers are competing as neutral athletes due to suspension of the Indian federation over the election of two presidents of the Archery Association of India in June this year.