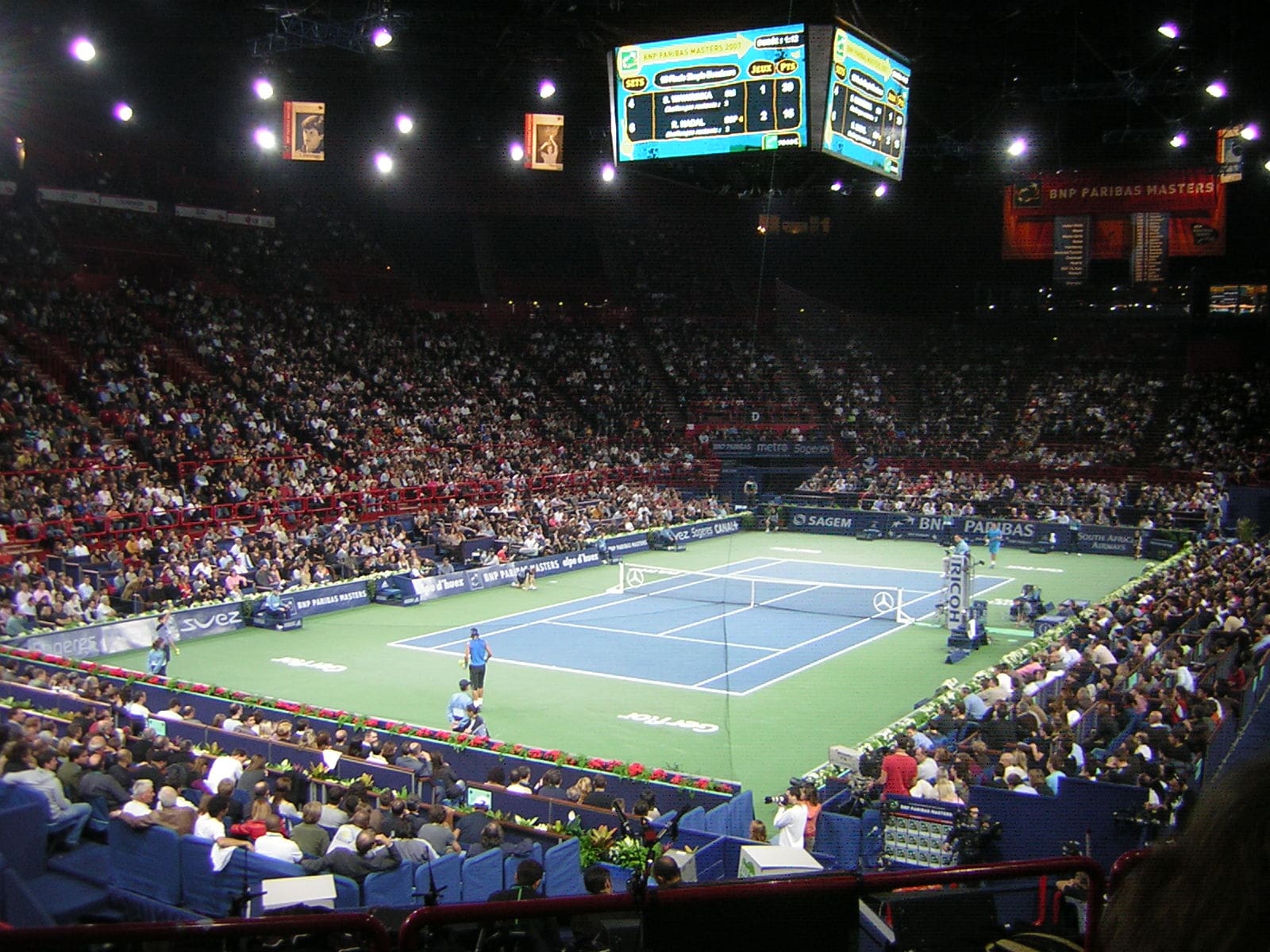 • Nishikori to face Federer in the quarterfinals
• Dzhumur withdrew from back problem when Djokovic was leading 6-1 2-1
• Russian Karen Kachahanov beat Joshn Isner 6-4 6-7(9) 7-6(8)
In his quest for his 100th title Roger Federer made a very comfortable start, sending off Fabio Fognini in straight sets easing into the quarter-finals match at the Paris Masters on Thursday.
The Swiss 37-years old had made good of a late decision to compete in Bercy after the 99th title he had won in his home town Basel on Sunday, though he showed a touch of raggedness, he was sharp enough to beat the Italian 6-4 6-3 during the opening match.
With Damir Dzumhur who had to retire due to an injury to his back in the second set of the third round clash gave Novak Djokovic an easy stroll into the last eight.
The standing ovation that was given to the 20 time grand slam winner clearly moved him as he returned to Bercy after three years for the first time thus delighting his huge Parisian fan club.
Fognini who calls Federer "the king of tennis", had not much to rate the Swiss, but just "Not bad,"
Fognini had to hurl down his racket in frustration after the Swiss broke twice in the first five games. Though he did claw a break back before the 2011 Paris champion made it slightly heavy weather for serving out the set.
Federer wrapped up the 73-minute win after some erratic tennis during the second set with a fourth break of serve, knowing fully well how hard its going to be in the last eight against Kei Nishikori who had beaten Kevin Anderson.