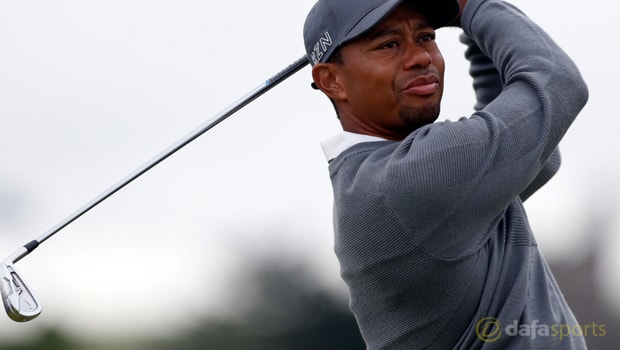 Tiger Woods felt there were plenty positives to take away despite missing the cut in first full PGA Tour event in 18 months.
Woods admitted he was disappointed not to be playing the weekend in the Farmers Insurance Open at Torrey Pines, but he is happy that he has something to build on with the first Major of the season already dominating his thinking.
The 14-time Major winner has won more events at Torrey Pines than anywhere else in his career but he described his performance as 'rusty'.
He backed up his four-over-par 76 on the South Course in rounds one with an even-par 72 on the North, leaving him four shots adrift of the halfway cut.
Woods wouldn't have felt out of place as his playing partners world number one Jason Day (+3) and US Open champion Dustin Johnson (+2) also gave themselves a weekend off.
Reflecting on the return to PGA Tour golf, Woods was refusing to be downbeat. "We fixed a few things while playing [in round two], which was good," Woods said.
"I made a couple little tweaks and changes in my swing and my setup…and that was Joey (LaCava, caddie) and I talking about that while playing.
"We're still rusty as a team together. We haven't really been out there competing and playing together. He's seeing my game at a different speed and different tempo."
While confirming that the Masters is already prominent in his thinking, Woods was not hiding his disappointment at missing the cut in California.
"We're working towards that first full week in April. I felt like I made some nice strides and just wish I could have been playing on the weekend because I really love this golf course," he added.
Woods is 23.00 to win his fifth Green Jacket at the Masters this year.