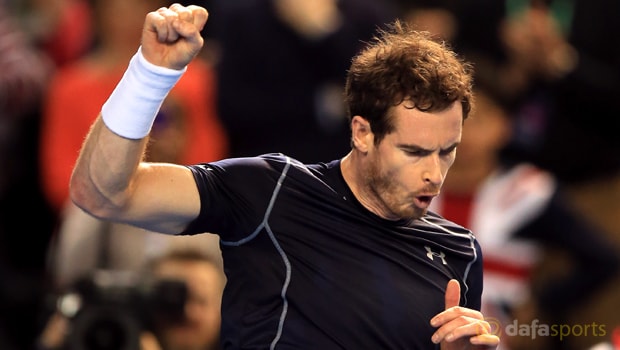 World number one Andy Murray expects Novak Djokovic to be his main rival at the top of the rankings during 2017.
The Briton ended 2016 as the highest ranked player in the world thanks to his victory over Djokovic at the World Tour Finals in November.
The two great rivals could meet for the first time this season at this week's Qatar Open, and Murray, who is the top seed for the event in Doha, expects the Serbian to be his main rival throughout the 2017 season.
Asked who his biggest threat will be, Murray said: "In terms of the number one ranking, Novak would be.
"I had a great sort of four, five months at the end of last year and I still only got to No 1 by one match, basically at the end of the year, so I know it will be very tough to stay there."
Murray will kick-off his Qatar Open campaign when he takes on Frenchman Jeremy Chardy in the first round on Tuesday, and if the seedings go to plan, then he should meet Djokovic in Saturday's final.
Djokovic is the defending champion in Doha and he is as determined as ever to claim overall glory in his opening tournament of 2017.
"Without a doubt, when I'm on the court there is no other thing than to win that tennis match," Djokovic said.