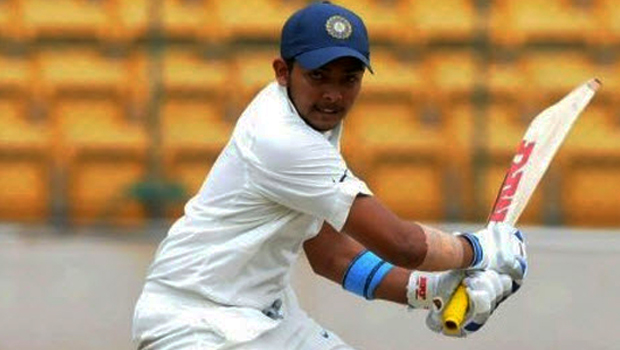 According to dafasports, Prithiv Shaw who has been on the Indian roster since during the fourth cricket Test played in England that just concluded in August, the opportunity didn't quite fit in.
It's the current game against West Indies that saw him step up into the international cricket arena making it count scoring a grand 134 runs in just 154 balls.
About his innings he said that it was the onus of the coach and Captain Virat Kohli to decide when to get him to play, saying he was in essence ready for the tour of England as well.
He said he was nervous at the start of play but after going into the 10-15th overs he felt he was set to play as per the team's advice and that of his father to whom he had dedicated his efforts to.
Shaw's had a good year in 2018 thus far, beginning with his going to New Zealand as the captain of India's Under-19 team winning the World Cup. The IPL debut followed and later on becoming the youngest ever Indian player to make a century on his debut.
He showed great composure, he said that his teammates made him comfortable both on and off the field.
After he had finished off the first days play he said that he was obviously nervous as it was his Test debut but after ten overs he was hitting the ball well with hitting the boundaries and that after he got the confidence he did not feel the pressure. Shaw also added that he wanted to dominate as much as he could which he liked.

Share this story