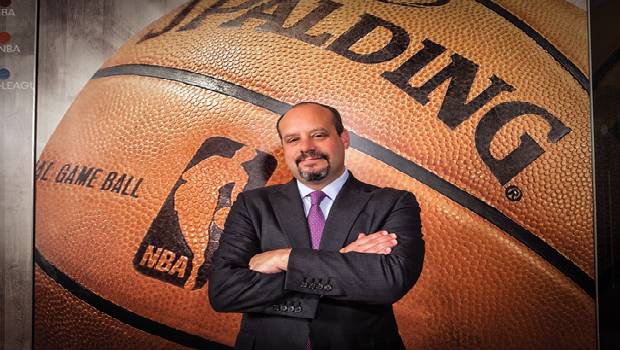 Before the season NBA acknowledged in its own health and safety memo that there were going to be COVID-19 cases. There was a very good chance for the staff, players, and other participants to test positive for COVID-19 during the 2020-21 season and so NBA was all hands in controlling such a scenario from happening.
The coronavirus has indeed remained prevalent across the USA and as a result, there is a spike in positive COVID-19 cases and quarantines due to close contacts. However, despite the different issues, which incorporate Sunday's game between Miami Heat and Boston Celtics being postponed, the league has no plans right now to suspend the season.
NBA spokesman Mike Bass told ESPN they anticipated such postponements would happen and have planned the schedule accordingly this season. He added there are no plans for the NBA to pause the season as the season will continue under the guidance of their medical experts and safety protocols.
Few team executives have raised worries in the recent days, however, commissioner Adam Silver has stayed focused on pushing through games with at least eight players for every team and attempting to finish however much of the timetable as could reasonably be expected before widescale admittance to vaccination that could begin to take routineness back to the league and nation.
Players like James Harden, John Wall, DeMarcus Cousins, Kevin Durant, Jayson Tatum, Jaylen Brown and Bradley Beal had to miss due to COVID-19 related circumstances.
This week, specifically, things got particularly awful. Asides from the Celtics-Heat game being postponed, the Philadelphia 76ers needed to get ready an injured player to have enough players to proceed with their matchup against the Denver Nuggets.
The league will highlight that only two games this season have been rescheduled, however, the rising number of cases and the ensuing aftermath is
majorly affecting all fronts: competitiveness, injuries, logistics and even team camaraderie.
A senior supervisor told ESPN the situation reveals it'll be better later in the season, yet he trusts this doesn't break the league in the following weeks.
So far, the league has figured out how to stay away from any significant outbreak inside a team and they are determined to show up they are ready to continue onward by being prepared for any circumstantial situation.