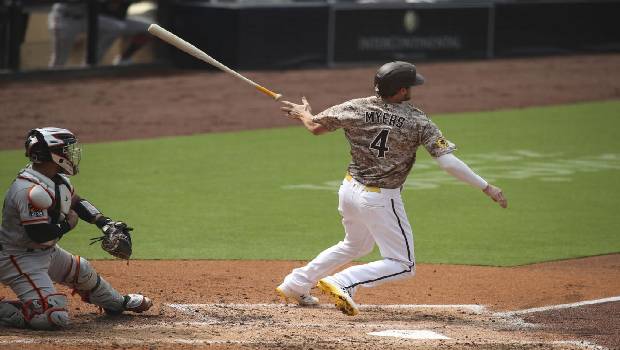 The recent positive COVID-19 tests in the Giants team forced an immediate postponement of the Friday and Saturday games against the Padres. MLB has not yet made any decision as to whether the teams should return to the field on Sunday.
There are some claims that the test result that led to the postponement of the games during the middle of the series could be a false positive. USA Today recently reported that a Giants player who tested positive Friday has now tested negative on the following day. The Giants team has not revealed the identity of the player who had initially tested positive.
As of now, no other individuals of the Giants team have tested positive for the novel coronavirus in San Diego. Since the initial intake process at the beginning of summer camp in July, the team has not had any other positive cases.
The Giants in an official statement on Saturday stated the club came to know on Friday that an individual from the team had tested positive for COVID-19. The Giants team has been instructed their members to stay self-isolated in their hotel rooms at San Diego under recommended safety precautions by the board. The Giants team conducted contact tracing and is still on the process for testing the entire team that is on their road for this series.
After the games on Friday and Saturday between the Giants and Padres were postponed due to the positive tests, MLB has not yet announced when both the teams would try to play the missed games. during the final weekend of the regular season, the teams could try playing doubleheaders at Oracle Park. But the league could also look for options like using T-Mobile Park in Seattle to host the missed games between the teams.
St. Louis Cardinals and Miami Marlins, also faced COVID-19 outbreaks in their camp earlier this season. They are now trying their best to play as many games as possible during the last two weeks of the regular season.
A Sunday doubleheader at Petco Park is possible if the teams are cleared to return to the field. This would allow both the teams to avoid playing several doubleheader games during the last weekend of the regular season since teams are already scheduled to play a three-game series at Oracle Park during that perio