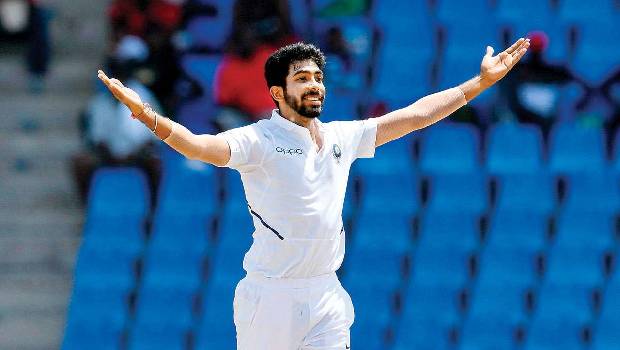 Jasprit Bumrah, currently considered to be one of the most dangerous fast bowlers in the world, made his international debut under the captaincy of Dhoni. Dhoni is well known for helping bowlers during wicketkeeping. Dhoni's cricketing brain has been praised by many veteran cricketers and it has been rarely seen that any of his advice has not worked for any bowler. Bumrah has shared a special anecdote involving Dhoni in his debut match. He told how he had changed Dhoni's way of thinking in his debut match.
Bumrah recalls this anecdote, saying that not many people know that prior to his debut match Mahi Bhai had not seen him bowling, at any level. In his debut match, he was about to bowl the death over and Bumrah had asked Dhoni if he could bowl the yorker ball. Dhoni refused Bumrah from bowling yorker balls since he felt that yorker is difficult to bowl. But the paceman bowled the yorker despite Dhoni's refusal. Later he said to Dhoni that other than bowling yorkers he does not know anything else in the death over.
The young talent added saying that looking at his yorker bowling Dhoni acknowledged his skill. Dhoni said to him later that if he had come in the Indian team first during the early matches then they would have won the series. Bumrah felt for a debut player like him such words from a captain grew his confidence.