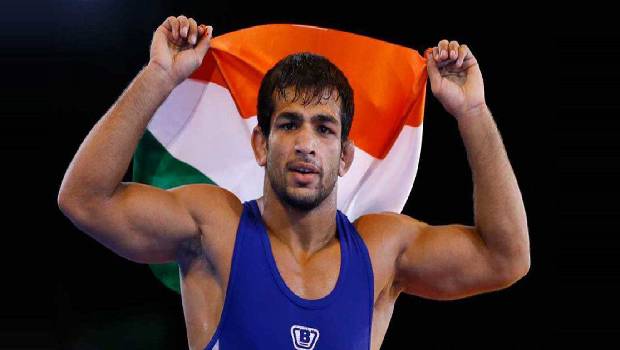 Amit Dahiya the Haryana's javelin thrower participated in the Men's 2nd National Javelin Throw Open Championship on the date of April 15th-16th 2019 held by Sports Authority of India. Dahiya had secured the 3rd place in the competition with a throw of 68.21m, but when asked for a sample to test against the doping activity instead of the javelin thrower another athlete presented the samples.
Finding the amiss in the identity and results, Dahiya earned a ban for 4 years from any javelin participation declared by the Anti-Doping Disciplinary Panel, New Delhi. The athlete who attested with an artificial sample flew from the situation as soon as suspension arose, which further raised doubts about Dahiya's activity. When asked the javelin thrower about the absence, the javelin athlete Dahiya stated that the player's absence was due to a personal emergency and so was not able to present the urine sample to the authorities of Doping Control Agency.
Further, when Dahiya conferred with the NADA on the first notice which is on 16th July 2019, the hearing from the ADDP had set on 9th January 2020. The javelin thrower appealed a plea referring that after the competition Dahiya had asked the javelin throwers cousin to shop fruits and juice. Since the said cousin met with an accident Dahiya had to leave immediately to handle the situation, and so was the reason for Dahiya's absence to the test.
However, the appearance of another athlete instead of Dahiya left unresolved, and when the athlete tested for the doping activity, the athlete showed his 10th mark sheet as proof and addressed himself as Dahiya. In the morning before the National Competition, Amit Dahiya showed Aadhar card as proof, knowing this the DCA officer felt sceptical and understanding the situation the athlete ran from the place. Thus leading the National Anti-Doping Agency to present the circumstance to ADDP.
Analysing the activities the ADDP had passed the judgement with reference to the date of first notice which is from 16th July 2019 and named Amit Dahiya with the ban for 4 years from all the javelin competitions. NADA shared the post stating this as a landmark decision meaning the seriousness of the nation's effort against doping activity. Due to the absence, the 21 years-old appeared in the violation list under the Anti-Doping 2.3 rule.