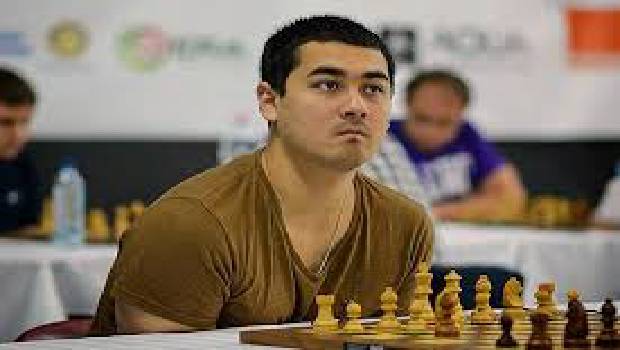 The Cannes Open Chess tournament began from February 17th – 23rd 2020, as the 34th International Game Festival took place at Rotonde Lerins, France. The Cannes Open game had more than 100 chess player all around the globe, there were Grandmasters like Alexandr Fier, Gukesh D, etc.., FIDE Masters like Michel Bifulco, Jeremie Devallee, etc.., and Maestro FIDE chess experts at the game. The Cannes Open 2020 hosted 9 rounds, and the chess players will earn points as per the ascending rounds in the game.
India's 13 years old Grandmaster Dommaraju Gukesh from Chennai, Tamil Nadu had won the Cannes Open Chess 2020 title on the last day of the game. Gukesh in the Cannes chess tournament 2020 handled both white and black pieces since the first round of the 34th Cannes Chess tournament. In the first round, D Gukesh won the Norway player Eivind Bruaset who holds 72nd, in the national ranking, in round 2 Theo Bressy the FIDE master from France lost to Gukesh Dommaraju quickly, on 18th Feb 2020.
On the same day, Gukesh faced Sebastien Joie from France who holds the International Master Chess title and ranks 62 among the national active player's list. Gukesh Dommaraju ended the 2nd game in a draw on 18th Feb Tuesday, the moves came to a close after one hour into the game. The Chennai Grandmaster sat next day with white pieces against the East African IM Fy Antenaina Rakotomaharo chess expert and won a point in the 4th round. Another draw for the 2020 Cannes title winner in the 5th round against Indian chess mate Harshavardhan GB, the Indian chess mates draw took time on 20th February, and Gukesh won one more game that day with Remy Degraeve from France and scored a point.
In the 7th round, Gukesh played with black pieces against the Chinese Grandmaster Zeng Chongsheng and drew the game, on the 22nd February Lucas Di Nicolantonio played with the Chennai grandmaster and lost the game. The final competition on 23rd February, Dommaraju Gukesh battled with Harutyun Barseghyan from France, in 50 moves Gukesh concluded the win between the two.
After the Denmark Hillerod Open win, Gukesh D bagged another win in Cannes open tournament which is close to the chess player's heart. Gukesh D ranks 2nd in Under-15 and ranks 1st in the Under-14 table.