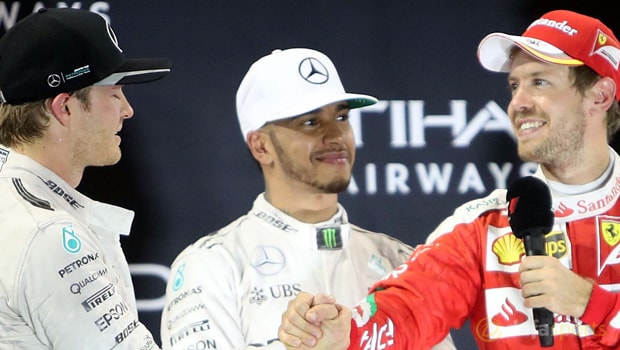 Retired world drivers' champion Nico Rosberg believes Mercedes will move for Sebastian Vettel ahead of the 2018 season, despite having only just added Valtteri Bottas.
Mercedes were left scrambling around at the end of the 2016 campaign following Rosberg's surprise decision to retire from the sport.
The German put on a memorable display in 2016 as he eventually came out on top in an exciting battle with team-mate Lewis Hamilton, who is priced at 2.15 in the Drivers' Championship outright betting.
The Silver Arrows were lacking in options to fill the vacant seat for 2017 and eventually managed to bring in Bottas from Williams after long negotiations.
The Finn has been handed a one-year contract and many believe he will be allowed to move on after the 2017 campaign unless he goes on to win the world title.
Rosberg is one of those and expects that Mercedes will look to bring in the more experienced Vettel, who will be out of contract with Ferrari at the end of the upcoming season.
"I understand that the 'Bottas solution' made sense for Mercedes," Rosberg said.
"But Vettel's contract at Ferrari ends this year, so he'd be a sensible option for Mercedes and one I'm sure they'll contemplate."
McLaren's Fernando Alonso has also been mentioned as a potential candidate to come in after the 2017 season with his three-year contract currently in its final year, although his turbulent relationship with Hamilton suggests that Vettel would be the preferred option.