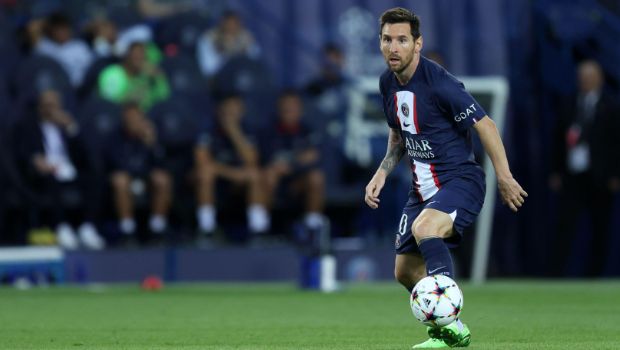 Argentine star Lionel Messi is set to play his first game for Inter Miami on July 21 when the Major League Soccer side host Mexico's Cruz Azul in their Leagues Cup opener. Messi's arrival is being hailed as the seminal moment in the history of U.S. soccer as MLS aspires to be one of the best leagues in the world. However, Cruz Azul midfielder Erik Lira and his team are not overawed by the occasion and will treat it as just another game.
The Mexican also warned and said, as long as he has two legs and two eyes, he's just another player. It's a unique opportunity. It's a new tournament, we have to fight for it, the 23-year-old footballer added. But the truth is it's just another game for us, Tuca Ferretti tells us that Messi is just another player, obviously, he's a bit imposing, but we're going to win, he further said.
Meanwhile, Messi's first game in a Miami jersey will likely be the most expensive MLS game on record, Kyle Zorn, brand manager at Tick Pick, told Reuters. On June 9 (Sunday), Messi revealed that he is about to make the move to Miami. I made the decision that I'm going to go to Miami, Messi said in an interview with Mundo Deportivo. I still haven't closed it 100%. I'm still missing a few things, but we decided to go ahead. If Barcelona didn't work out, I wanted to leave Europe, get out of the spotlight, and think more about my family, the Argentine captain added.
After winning the World Cup and not being able to go to Barca, it was time to go to the U.S. league to experience football in a different way and enjoy the day-to-day. Obviously with the same responsibility and desire to want to win and to always do things well. But with more peace of mind, Messi concluded.
Sacking Neville was something team co-owner and president David Beckham described as one of the toughest decisions to make. After appointing Martino, he expressed confidence in the experienced coach. Earlier, Beckham said that Tata Martino, who was appointed as the new manager, is a highly respected figure in our sport whose track record speaks for itself. We are confident that his achievements in the game and experience as a head coach will inspire our team and excite our fans and look forward to seeing the impact he will have on and off the field, Beckham said.