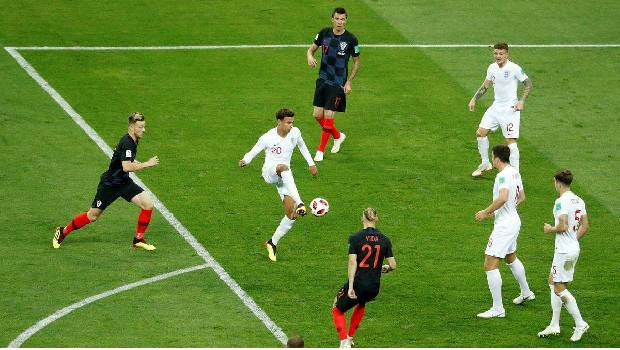 Barcelona have gone past their league's arch-rivals Real Madrid in market valuation to become the world's most valuable football club. According to a list published by Forbes magazine on Monday Barcelona's valuation is currently at $4.76 billion.
In the previous 16 years this is the first time a football club aside from Real Madrid and Manchester United has topped the list. Real Madrid are placed second with a current value at $4.75 billion. The Los Blancos have topped this list five times previously and to pip such a club in the most valued football clubs list is quite a feat for Barcelona.
Forbes said the average worth of the top 20 clubs has increased by 30% in comparison to their valuation from two years ago to $2.28 billion. The past year sporting events across the globe were heavily hit by the COVID-19 pandemic which directly impacted matchday revenue due to absence of fans at the stadium.
"The pain is far from over, with a worsening decline in matchday revenue during the current season, as most of the teams in Europe's top leagues still permit few fans to attend games," wrote Forbes' assistant managing editor Mike Ozanian.
European champions Bayern Munich are third on the list while the Premier League's Manchester United, Liverpool, Manchester City, Chelsea, Arsenal and Tottenham Hotspur are in the top 10.
French champions and last year's Champions League runners-up Paris St Germain moved up to ninth after being valued at $2.5 billion with a 129% increase in two years. This is the biggest increase among the top 10 clubs.
The top 20 most valuable clubs around the world and their market valuation are as follows,
1. Barcelona – $4.76 billion
2. Real Madrid – $4.75 billion
3. Bayern Munich – $4.215 billion
4. Manchester United – $4.2 billion
5. Liverpool – $4.1 billion
6. Manchester City – $4 billion
7. Chelsea – $3.2 billion
8. Arsenal – $2.8 billion
9. Paris Saint-Germain – $2.5 billion
10. Tottenham Hotspur – $2.3 billion
11. Juventus – $1.95 billion
12. Borussia Dortmund – $1.9 billion
13. Atletico Madrid – $1 billion
14. Inter Milan – $743 million
15. Everton – $658 million
16. AC Milan – $559 million
17. AS Roma – $548 million
18. West Ham – $508 million
19. Leicester City – $455 million
20. Ajax – $413 million