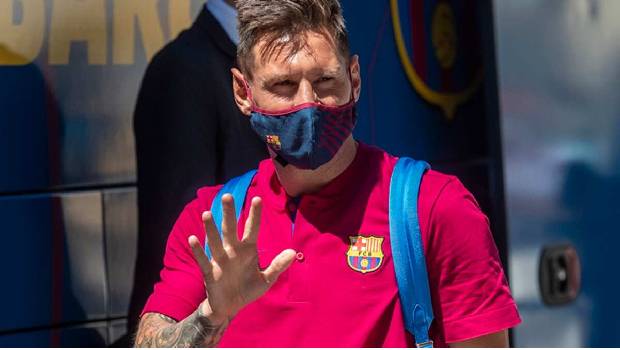 Lionel Messi in his recent interview has come out revealing the heartbreaking decision to leave Barcelona and why now he has chosen to stay with the club. Messi after spending 20 years at the Catalan club in late August dropped the bombshell news on Barcelona that he intended to leave on a free transfer.
But, Barca refusing to acknowledge the pandemic break claimed the moment for using that clause had passed in June. After having ample negotiation talks Messi has now accepted to stay with the Spanish giants to avoid dragging his beloved club to court.
Messi in his interview said saying his wish to leave Barca was a brutal drama to his family as they became emotional and had started to cry.
He added saying that he still wants to win titles and compete in the Champions League. As winning or losing is a problem but to compete was important according to him. Falling apart at Rome, Liverpool and Lisbon made him think about his future with Barca.
But now that ambition to take upon a new challenge has been eradicated by Barcelona president Josep Maria Bartomeu. Messi claimed Bartomeu had gone back on his promise of permitting the Argentinian to leave Barca at the end of 2019-20.
Messi believed that he was free to leave as the president had always said to him that at the end of the season, he could decide on whether to stay or leave. Bartomeu after disregarding the clause that would allow Messi to leave on a free transfer had said him the only way, he could leave the club is by paying a $823 million clause, which is impossible. It is because of this reason that Messi has decided to stay in Barcelona.
There was another way out for Messi to leave and that was to take Barcelona to court. But the Argentinian has refused to take that path and has decided to spend another 10 months at Camp Nou.
Barcelona had started their practice sessions for the next season under new coach Ronald Koeman. Since Messi has decided to stay in the club will now start his training for the upcoming season. After failing to win La Liga, the Champions League or the Copa del Rey in the 2019-20 season Barcelona will look to bounce back and come strong for the next season.