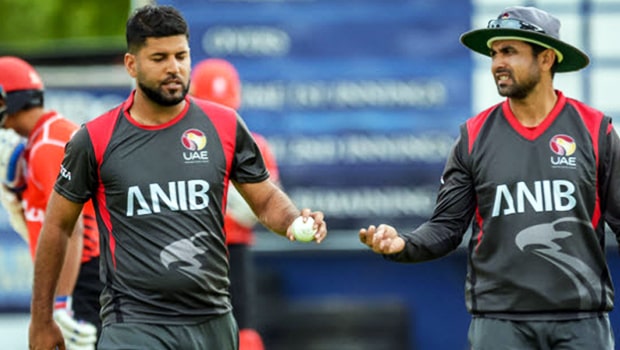 Captain Mohammed Naveed, Shaiman Anwar, and Qadeer Ahmed are the three United Emirates Players found to have breached some rules laid down by the Internet Cricket Council, specifically the one that talks about corruption, and they have been duly suspended as stipulated.
This is a very big blow on the UAE who are the host of the World T20 qualifiers that is just days away from starting, with the UAE having their first game on Friday against Oman.
The suspended players were found to have been guilty of planning to fix matches, in a sophisticated arrangement that would pay the players based on how they fixed it.
Already, they had made plans to fix the matches from sessions to results. Investigations carried out by the ICC revealed that Naveed and Anwar had been approached by those who needed them to fix the outcome of up to three matches.
Naveed and Anwar were charged with contributing or agreeing to be a party to discussions or attempts to influence the result or outcome of matches. Ahmed, on the other hand, is charged with failing to disclose to the ACU the details of discussions suspected to do with corrupting the T20 qualifiers.
In addition to the trio, Mehardeep Chhayakar, an Indian who plays in the emirate of Ajman, had also been found guilty of certain breaches. Chhayakar, who had been found to have been involved in match-fixing in Harare back in April is the one believed to have induced Qadeer Ahmed. He was caught with the effort of the Anti-corruption unit of the ICC He was arrested in Harare but was released later.
Earlier this week, Naveed was removed from the team while Ahmed Raza stepped into the role of captain. But at that time, the reason for such actions was unknown. The statement by the ICC on Wednesday has now put things to light. The Emirate Cricket Board released a statement where it showed support for the decision by the ICC, highlighting its stance against corruption in any form, and waiting for the next step the ICC would take.
Written by: Leon Osamor