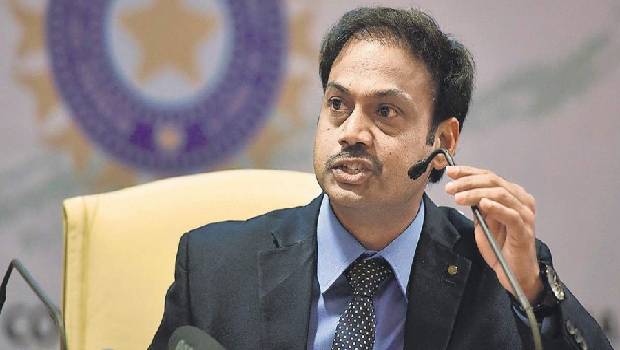 MSK Prasad, the former Indian chairman of selectors, has denied the claims of former Australian umpire Daryl Harper that he had told him Sachin Tendulkar had agreed with the controversial 'Shoulder Behind Wicket' LBW decision during their 2018 meeting. Harper had made these claims in a recent interview with media when asked about the incident.
MSK Prasad as a reply to the claims made by Harper said he had been holding his guilt for a very long time regarding that decision. He said in their 2018 meeting Harper asked him about Sachin's reaction towards that decision since it became a big controversy. Prasad said to him that Sachin was someone who would not question an umpire's decision and that is what made him "God of Indian Cricket" and role model for fellow players.
One of the most discussed dismissals in cricket history occurred in a 1999 Test series among India and Australia when Sachin Tendulkar was given LBW by umpire Daryl Harper in Adelaide for a duck. When Sachin tried ducking to dodge the bouncer bowled by Glenn McGrath it kept low and it hit him on his shoulders. However, Harper believed the ball to be placed directly before the middle stump, and thus raised his finger to send Tendulkar back to the pavilion, according to the principles. The decision was one of the most questionable ones and saw a gigantic media turmoil everywhere throughout the world the next day.