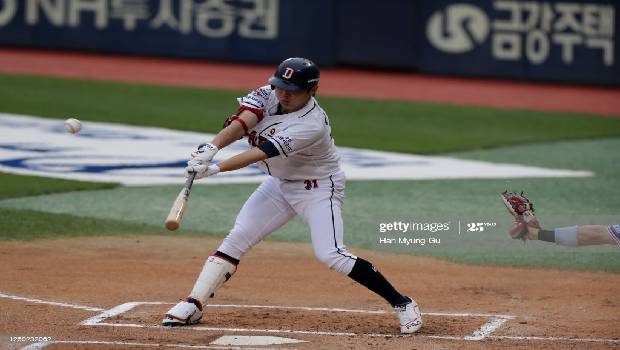 South Korean baseball games returned as fans entered the stadiums wearing masks to cheer and give a shout out to their beloved baseball teams. Health officials of the nation laid out a staged procedure to bring back audiences into stadiums to watch games in the midst of the COVID-19 pandemic. Baseball clubs at the present moment are permitted to sell up to 10% of the stadium capacity for each game as authorities intend to keep the number of audiences attending the games in control dependent on the spread of the virus and the steps taken in order to prevent it.
As per the proposed health guidelines by KBO fans in order to enter the stadium, their temperatures and QR codes were checked. During the games, it was mandatory that they wear face masks and to be seated a seat apart while being restricted from eating food and drinking any beverages or refreshments during the game. Audiences were registered with QR codes for the first time in an act to locate them in the stadium during the games if needed. Baseball returned to action in May but was played behind doors. As a replacement for real fans stadiums were filled with dolls, banners pictures of fans to give the players an atmosphere of normalcy in the play.
During a game between Doosan Bears and LG Twins at Seoul's Jamsil baseball stadium, fans wearing their team's jerseys despite the restrictions shouted and cheered for their favorite players and raised banners. Also, a few Bears fans hopped from their seats when Choi Joo-hwan hit a two-run grand slam at the base the subsequent inning. Bears outfielder Jung Soo-bin said in an interview before the game that the players will probably be perked up when they hear fans supporting them. He trusts the coronavirus pandemic will lower substantially in the coming weeks so that more fans can come in and watch them play just like before the same number of fans as the league used to do.
On Sunday a total of 5 games were played out of which 2 games did not have any audiences due to the stricter social distancing restrictions. Apart from baseball, South Korea's health officials have given permission also for the football league to host its games with 10% live audiences in the stadium from August 1.