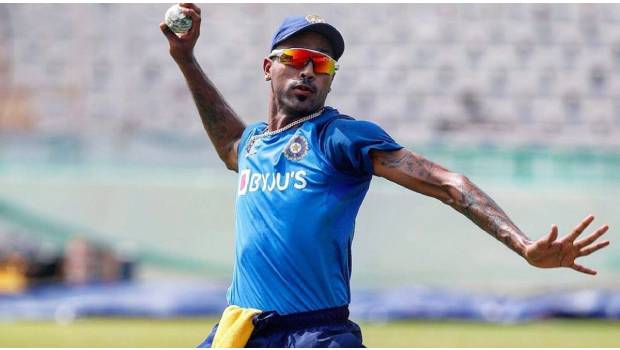 Love him or hate him, you can't ignore the fact that India all-rounder Hardik is one of the most caring cricketers in the circuit today. It is difficult for a sportsperson to accept the call of going under the knife. But for Pandya, there was no other solution as delaying the inevitable could have seen his team miss his availability in the all important World T20 International scheduled to be held in less than one year in Australia.
As he experiences rehabilitation later a successful back surgery, Pandya wants to remain mentally healthy and as he feels cricket is in his blood and won't take him long to put on the pitch.
Addressing IANS, Hardik gives a insight into the idea that saw him deciding to go under the knife, the way to recover as it look him in the face, the World T20I that anticipates and all the more considerably, the need to stay patient even as he pitch to bat and bowl every day.
I was dealing with the back, did whatever possible not get into surgery or anything. Later trying everything, we come out with the solution that it wasn't working. I saw that I was not ready to give my 100% and that meant I was not doing justice to myself and team. That is time when I decided to go for surgery.
Hardik said, "To be honest, right now I feel very good. We are working very properly. After surgery it is not easy, so we are trying to ensure that we cover all the areas. But everything said and done, injuries aren't something you can control. I have noticed this after playing for 4-5 years that even if I don't wish to get injured and take the necessary precautions, injuries is something which is a part and parcel of a sportsperson's life. You cannot say I will not get injured and have to take it how it comes. So right now, I am trying to come back strong".
He included "I want to win the World T20 and that is the plan. Have come close to it many times – the Champions Trophy in 2017 and sadly missed the 2019 World Cup. Our game might suit Australia. I wish to help the team get the trophy".