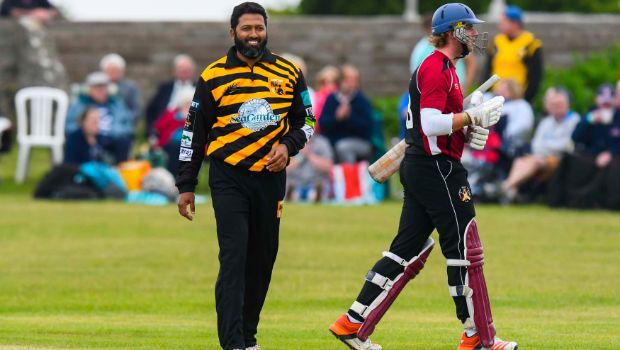 The Board of Control for Cricket in India (BCCI) on Saturday announced the 16-member squad for both the Test series and ODI series to be played against West Indies in the Caribbean Island. The inclusion of some players like Ruturaj Gaikwad has raised more questions with many cricketing experts criticizing the logic behind the selection. The most important of them prevail to be the continuous ignorance of in-form batter Sarfaraz Khan.
Former India batter Wasim Jaffer has blasted the BCCI for picking up Gaikwad for the two-match Test series. Jaffer screamed at the BCCI for not giving Sarfaraz a chance. Sarfaraz's career First Class average being only second to Don Bradman in the list of batters with at least 2000 runs, he has constantly been snubbed by the selectors, the former Test opener said.
Jaffer questioned the selection of four openers, What's the need of four openers? Instead, they could have picked Sarfaraz as an extra middle-order bat to honor his consistent domestic performances. Easwaran and Panchal have also been doing hard yards in Ranji and India A, knocking on Test doors for a long time. Just because they don't play IPL, is it a case of out of sight out of mind? How did Ruturaj jump the queue, Jaffer further added.
Surprised to see Mohammed Shami rested that too after a month-long break. I feel he's the type of bowler that the more he bowls the better and in a form he gets, Jaffer concluded. India will begin their campaign in West Indies from July 12 onwards with the two-match series.