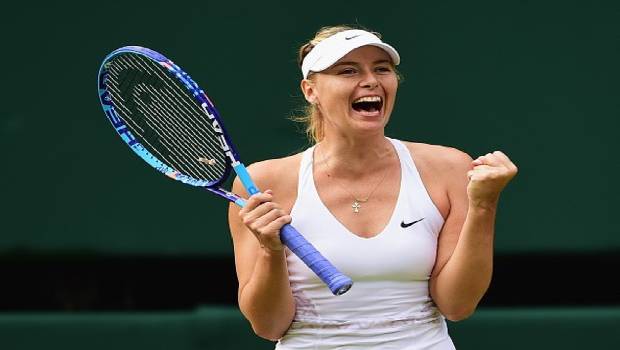 The Russian women tennis lead Maria Yuryevna Sharapova retires from the Tennis sport due to health issues. The Russian born player turned tennis pro on 19th April 2001, by competing in a tour, and on 17 years old Sharapova won the first WTA title. Ever since then spotlight has never left the 36 years old tennis player.
Maria Sharapova had won five Grand Slam titles – two times French Open, the Australia Open, Wimbledon, and US Open, and had tagged more than 30 titles in the tennis career. The shoulder pain had held the player back in giving the best to the sport, despite the fact Maria Sharapova had topped the ranking list of Women's Tennis Federation five times from the year 2001 till now. Maria Sharapova has a silver medal earned during the 2012 Olympics London, but the constant medical needs had the tennis player face career risks.
Maria Sharapova during the 2016 Australian Open game the WTA player tested positive for a dope presence in the blood. Later, as per the doctor's prescription Maria Sharapova was under medication so, the 2 years ban which was initially announced, came down to 15 months restriction after arbitration from the tennis court. By having faced a strong and a long battle with the shoulder pain, now the 34 years old tennis pro, said goodbye to the tennis courts. Regarding Maria Sharapova's retirement announcement, fellow tennis players had tweeted wishing the tennis player's imprints on the courts.
Billie Jean King, the former world No 1 American tennis player, tweeted that Sharapova became the Wimbledon Champion at the age of 17 and that the WTA player's successful career is just a start, the best is to come were Jean King's words. Novak Djokovic said, that Sharapova has affected sports in general and Djokovic added that the Sharapova has champion's mind, were one kept fighting within and at court in the games with an injury will also be known as a legend in the future with 5 Grand Slams success.
Petra Kvitova, the Czech tennis player tweeted that with the Russian tennis player Kvitova had shared the best battles and wished Sharapova the best ahead, Stefanos Tsitsipas said that Sharapova is the next best athlete after Serena Williams, and Steve Simon, WTA Chief said that Sharapova will be greatly missed by the fans, around the world.