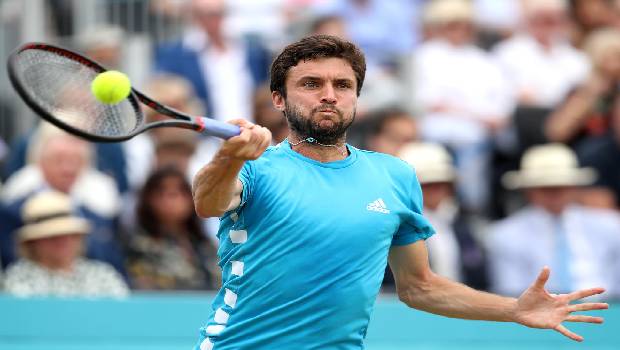 Gilles Simon is currently one of the veterans of men's tennis who has had the chance to play against the Big 3 – Roger Federer, Rafael Nadal and Novak Djokovic, who have 57 Grand Slams overall since 2003 to the present day.
Simon who published his first book spoke Nadal's ability to come out of the most uncomfortable situation during an interview with Tennis Majors. He explained how Nadal resorts to strategies that are tried and tested when being at a disadvantage during a match.
In particular, Nadal increases his intensity level and begins to urge his opponent's backhand thanks to his irresistible left-handed forehand. Simon played against the Spaniard nine times on the ATP tour and tasted victory only once in Madrid's indoor hardcourt back in 2008.
Explaining the way Rafael Nadal takes the game Simon said the Spaniard starts by opting for the tactic that works when things aren't going well. Normally he puts a lot of intensity in his forehand range and backhand side of the other and continues to put a lot of energy into his drives. He would then assess the situation move on by taking the offensive stance. Gilles added that Nadal would play that way even if his life depends on it.
The French tennis player explained further that this is the way he builds the game which allows him to play longer. He claimed that Federer, Nadal and Djokovic all have an unparalleled level of confidence that has largely grown from multiple successes from tours.
But Simon also mentioned that at the end of the day, the Big 3 are simply better players than the rest in the world. Primarily he thinks that the Big 3 naturally have a high level of confidence since they win tournaments all the time.
At the point when you play youth competitions the level of winning increases when three or four matches are won consecutively. Second, they are generally stronger at tennis.
Also, Rafael Nadal has an alternate method of going about with regards to helping fellow players, and he doesn't value advertising such things to the public and media.
Regardless, it is the beginning of another season that is at the forefront of every fan's thoughts who loves this sport. On Friday, the players will play an exhibition match in Adelaide before departing to Melbourne.