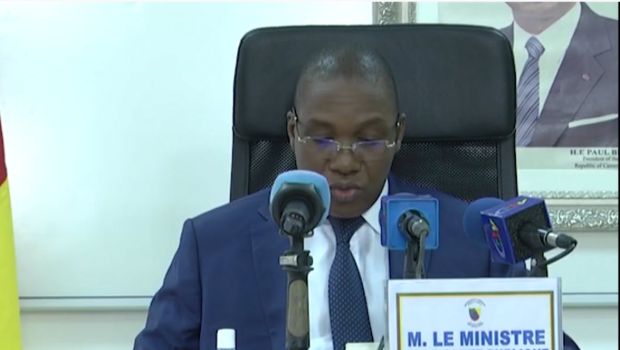 Yaounde: 6 were dead; many got injured in a crush outside Olembe Stadium in Cameroonian during the Football match on Monday. The crowd attempted to enter the Stadium to watch the host nation play Comoros in the Africa cup of Nations. The incident was held at the Olembe Stadium in Cameroon during the tournament, hosts' 2-1 wins over in a last-16 tie.
The Stadium's capacity is 60000, but only limited were allowed to watch the match due to coronavirus fears. When Cameroon's indomitable Lion plays, 60 percent cap is raised to 80 percent and thus caused the incident.
Cameroon's state broadcaster CRTV reported that a crush at the entrance to the Olembe Stadium caused half a dozen dead and many had injured. The organizing committee of Africa Cup of Nations spokesperson Abel Mbengue informed AFP that a crush had happened when there was a Stampede. They are waiting for reliable information on the number of casualties in this tragic incident.
The African Football confederation, which runs the Continent's Flagship Competition stated that they are investigating the incident to get more details. In a statement, the organization said that it had sent the details to Secretory General to visit the supporters in Yaounde hospital.
And Cameroon's Health Minister Manaouda Malachie visited the hospital to see the injured. He tweeted the same on social media with images. He also mentioned that everything was done to treat the injured for free with the best support.
Overcrowding at football matches is frequently increasing Death ratings around the world. Earlier 43 people died in a Stampede during a game between Orlando Pirates and Kaizer Chiefs in April 2001 at Johannesburg's Ellis Park stadium. And 90 people were killed in a crash during a World Cup qualification match between the host nation and Costa Rica in Guatemala in October 1996. In 2015, Thousands of fans attempted to enter a stadium in the Egyptian capital Cairo to watch a game Police fired tear gas and birdshot resulting in 19 dead.
Since Cameroon's stadiums were not prepared for the games in 2019 to host the Africa Cup of Nations, the event got relocated to Egypt in January of that year. Due to the delays in construction of the Stadiums and infrastructure projects such tragedian incidents had arisen multiple questions over security.