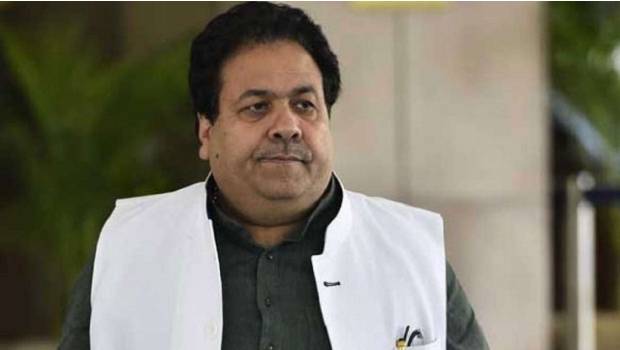 BCCI vice-president Rajeev Shukla has arrived in the UAE to lay the groundwork for the rest of the IPL, while its president Sourav Ganguly, Jay Shah, and the IPL chairman Brijesh Patel are reportedly on their way.
"We will be talking to the cricket board here and other authorities. We will make the schedule accordingly, so the tournament happens in a very smooth manner, as it did last year too," Rajeev Shukla said.
"The only concern is with the spectators, whether they will allow them or not. Therefore, we will speak with them about it. "Whatever decision the UAE authorities make, we will follow," Rajeev Shukla continued.
"We have spoken about that (foreign players) issue as well. Currently, our main focus is to finish this edition of IPL. A project shouldn't be abandoned halfway through. Therefore, any foreign player who is available is fine. It won't stop us from hosting the tournament if someone is not available," Shukla said.
"We will follow whatever Covid (on vaccines) protocols are necessary as well as Indian and UAE guidelines," Rajeev Shukla said.
Shukla concluded by saying the tournament will be completed in about 20 days. We must finish it by the 10th of October, even if we start on September 19. Then there's the T20 World Cup (October-November). So, the UAE was a great choice for the BCCI because of the weather and top-of-the-line facilities there.