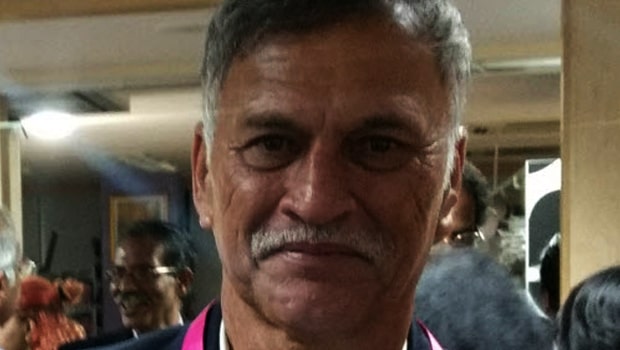 Former Indian Cricket star Roger Binny has been elected the new president of the Karnataka State Cricket Association (KSCA).
It was an election that saw him as the popular choice, pulling more than 90% (943) of the total votes against M.M Harish who got 111 votes out of a total of 1054. Binny is no stranger to holding positions at the KSCA as the vice president for five years, from 2007-2012, perhaps the reason he was most people's favourite.
Speaking after the election, Binny said: "I was confident of winning, but I didn't expect this margin of victory." The aftermath of the election was quite peaceful compared to the 2013 event, and the opposition took the result in good faith, without trying to raise dust concerning it.
When it comes to experience, Binny has enough to qualify him for such position. Even as a cricketer, he was quite successful, playing for the team that participated in the 1983 cricket world cup, which they won. He had a very successful run while playing for the team, and was, no doubt, one of the best players to do it.
Elected alongside Binny is J. Abraham as the vice president, and Santosh Menon as secondary, all of the Brijesh Patel backed group. In fact, a total of 16 of their members won elective positions, five as official seat holders, while 11 as managing committee members. Former cricket umpire Shavir Tarapore was elected as the joint secretary.
The order to conduct all-state elections came from the Supreme Court urging all state elections be conducted before the 4th of October. It was not the first time a cricketer would be elected to head the affairs of the association as Anil Kumble was elected to do so in 2010.
Besides Karnataka, other states like Bengal, which reelected Sourav Ganguly, also elected cricketers to fill in top positions in their cricket association. Also among them is Jaydev Shah, son of cricket administrator, Niranjan Shah, who was elected as the president of the cricket association in Saurashtra.
Written by: Leon Osamor