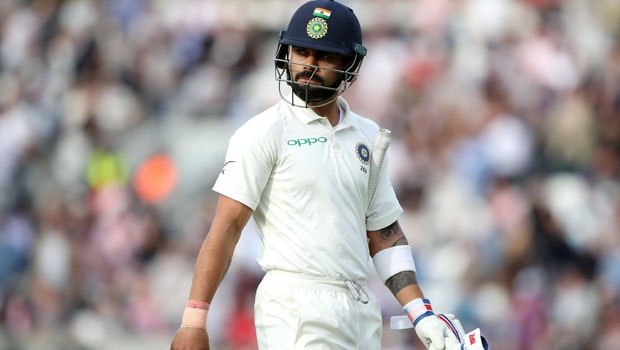 The visitors ended their tour with a 118-run loss on the final day of the fifth Test at The Oval.
After the visitors ended their tour of England with a 118 run loss at The Oval on the fifth and final day, the Indian captain Kohli said, "I'm not saying it's not a fair scoreline because they deserved to win, but it doesn't mean that we have been outplayed,"
"Barring the second Test, we have been competitive in every game."
The Indian side had lost an innings at the Lord's but had bounced back with a huge win in the third Test at Nottingham.
But had chances to win in each of the first, fourth and the fifth Tests, during the Test at Edgbaston, the English side were 87-7 in the Southampton Test they were 86-6, on both these Tests Sam Curran came to their rescue.
At The Oval in the fifth Test, they were 181-7 taking control of the match only during the second innings, after gaining a lead of just 40 runs.
Kohli said," There will be things that we will think about that could have been taken as opportunities," said Kohli.
"We have no regrets in terms of the way played."
"When both teams are going for wins you will have a result that looks like that," said Kohli. "England don't go for draws or play fearful cricket and we decided to play fearlessly as well.
"When that is the case, you will have competitive games, but the better team will win.
"We can take heart, but we also know we have to learn from the things that we didn't do right."
India remains as the world's top-ranked Test side despite the defeat.
Virat Kohli had scored a total of 593 runs, averaging 59.30 with two centuries, a top score of 149 and three half-centuries.